HUMBLE BEGINNINGS
The Perkins family has been involved in the automotive industry since 1927 when George Perkins began operating a garage in Ridgway, on Colorado's western slope. He sold and serviced vehicles mainly to workers in the silver mines in the area. When the mines closed he moved his family and business to Pueblo, then Rocky Ford, and finally Colorado Springs in 1941. There he operated service stations at the corner of Union and Platte Avenue and also in the 1400 block of north Corona. The Corona building is still standing.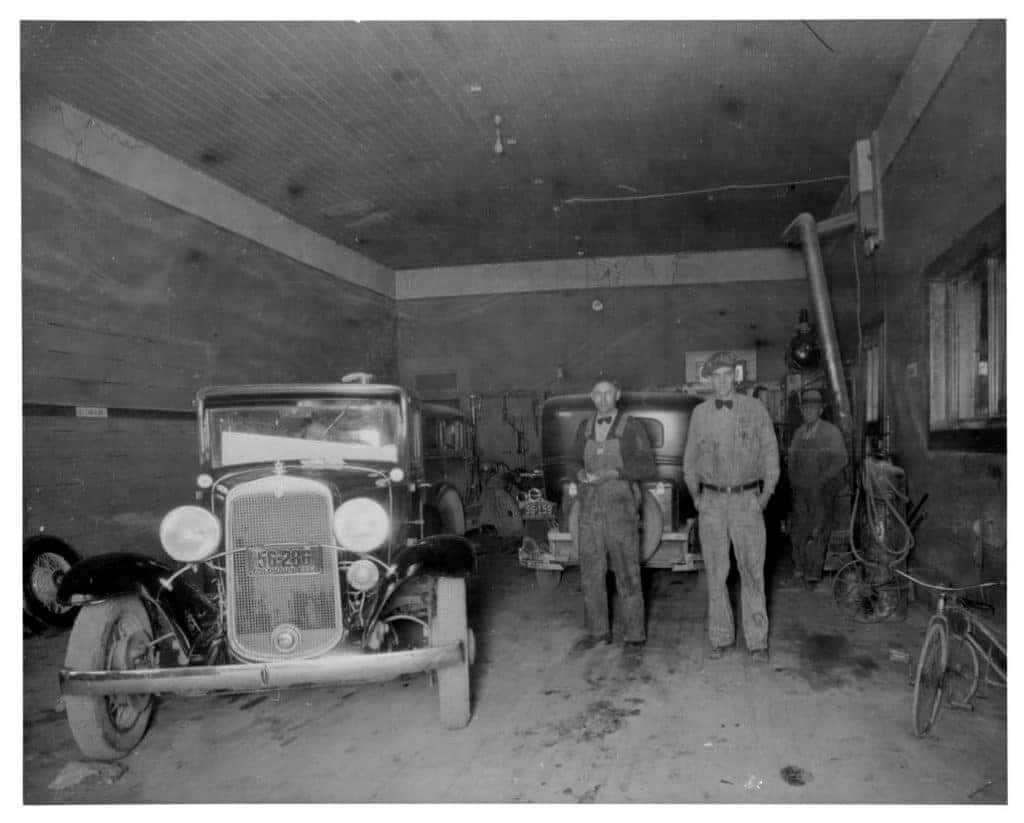 In 1944 he formed a partnership with Chester Peebler, a retired mortician, and purchased a Plymouth DeSoto franchise from Chrysler Corp. At the time Chrysler was involved in war production and was not manufacturing vehicles for the public. Initially they sold parts and performed service. At that time there were three Plymouth De Soto dealerships in Colorado Springs. In 1950, after graduating from Colorado College Wilfred Perkins arranged financing to buy Mr. Peebler's portion of the business. The dealership at that time was located on east Pikes Peak and then moved to 115 North Cascade. The dealership continued to grow and expand with the community.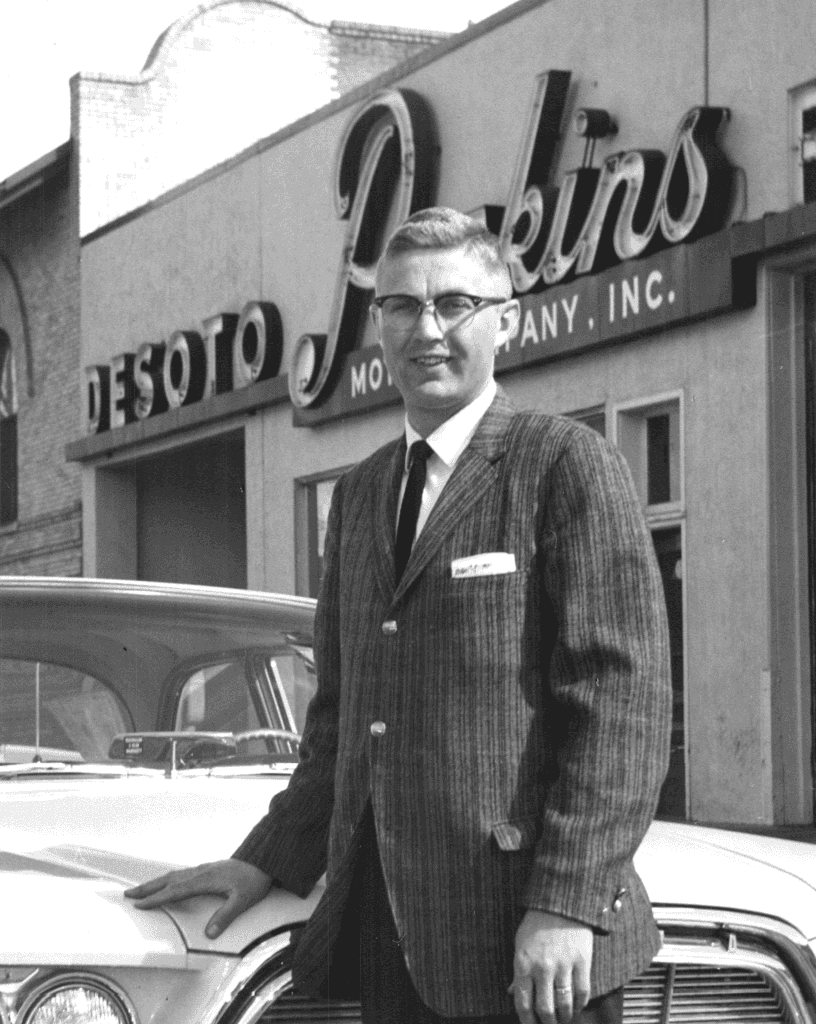 George Perkins died suddenly of a heart attack in 1959 and Will took over as president of the corporation. He was thirty at the time. The Chrysler franchise was obtained in 1962 by purchasing the assets of the Conover Motor Company. In the fall of 1964 the company moved to its present location in Motor City into what was one of the first auto malls in the United States. In 1973, Will's son, Tom, began working full time in the family business gaining experience in the various departments. He became president of the company in 1985. He was 30 at the time. Tom's son David, after college, returned to work at the dealership and at the age of thirty he became the fourth generation to be in charge of Perkins Motor Company.

Over the years there have been many changes and additions to the facilities and the products offered by Perkins. DeSoto, Plymouth, Chrysler, Roots Group cars from England, Simca from France, DeLorean, Alpha Romeo, Imperial, motor homes and trailers, Gem electric cars and Fiat. Who knows what the future might hold.
PERKINS IN THE COMMUNITY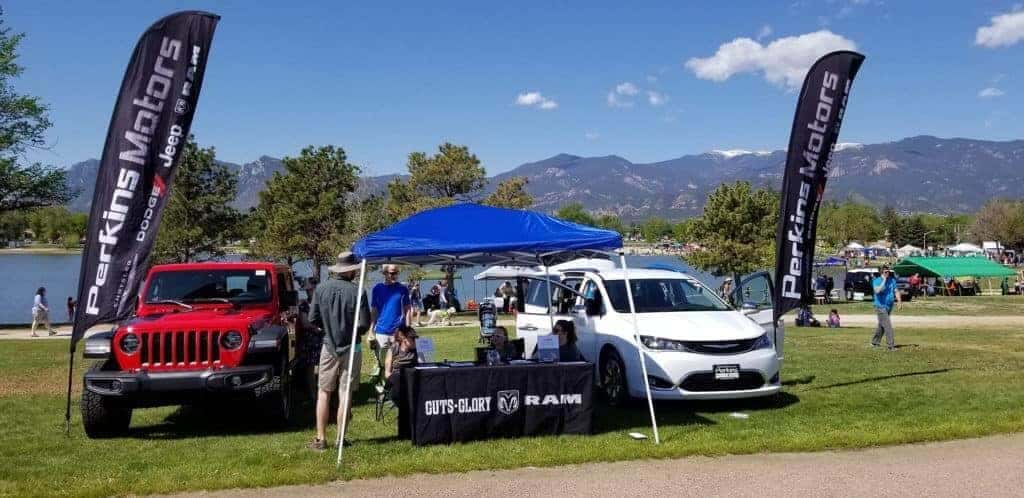 The reason we run the dealership is to enable us to have an impact in Colorado Springs and the surrounding areas. We make it a point to be involved in charities and local activities and to give back to the community that supports us.
If you are already customers, thank you. If we haven't met yet we are looking forward to serving you and making you a part of our future.