What is Good Gas Mileage for a Used Car?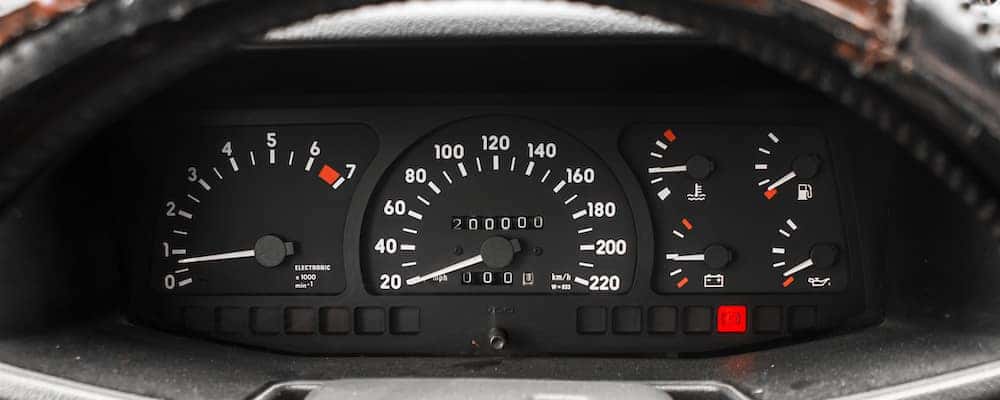 Thinking about buying a used Dodge for sale in Pueblo but worried about having to spend on costly repair? Learn more about what constitutes good used car mileage so you can make an informed purchasing decision with your next used vehicle. Don't hesitate to reach out to us at Perkins Motors if you have any questions!
What Is Considered High Mileage for a Used Car?
Because vehicle repair cost increases exponentially over a car's lifespan, most buyers looking at older cars want a vehicle with below 100,000 miles. Moreover, the average driver puts approximately 10,000-12,000 miles per year on their car, so an older car is likely to have a lot more miles on it. There are also some other factors at play, though, that you should consider when looking at a vehicle's mileage:
How Many Miles vs. Age of the Car: More miles put on a car in a shorter time span can affect the vehicles condition more. For instance, a year-old car with 40,000 miles on it could be in worse shape than a 5-year-old car that has 60,000 miles on it.
Year of Manufacture: Car manufacturing has improved significantly within the last decade. More recent used models will last well over 100,000 miles, and even past 200,000 miles, but older cars won't.
Regularly Scheduled Maintenance: Check for proof of maintenance when purchasing a pre-owned car, as a vehicle that has received regular care will be in better condition than one that hasn't regardless of the number of miles on it. A vehicle with 15,000 miles on it that did not receive regular maintenance like oil changes, for example, likely has more issues than a vehicle with 30,000 miles on it that did receive regular maintenance.
Additional things to Consider When Buying a Used Car
Model Generation: Occasionally, when a model with a great reputation is redesigned after a few years, it can go badly. On the other hand, a vehicle that perhaps was less reliable in the past could have been improved with a redesign. Reference review websites like Kelley Blue Book or Edmunds.com to get info on which redesigns have been beneficial for which makes and models.
Vehicle History Report: The vehicle history report will let you know about any repairs, collisions, police records, and DMV record. This gives you a comprehensive overview of what wear and tear the car has sustained over the years, as well as what fixes have been done to correct for that wear and tear.
Location: The Vehicle History Report also lets you know where the car "lived" with its previous owner. This is important because dryer climates like those in southern California are gentler on vehicles than places with lots of humidity or harsh winters.
Shop Low Mileage Used Cars Near Pueblo
Find Out More with Perkins Motors CDJR
Now that you know all about good mileage for used cars, why not try a few models out at the dealership? Contact us to set up a test drive! Or, check out some of our other guides on tire rotations, oil changes, dashboard lights, or Colorado car seat laws!